With over 35 years of experience in manufacturing in the wholesale sign industry, we can take care of all your signage needs. Located in the furniture capital of the world, High Point, NC, Identity Custom Signage is manufacturing and shipping all over the United States and beyond.
We manufacture custom signage including post & panels, American with Disabilities Act (ADA) compliant interior signs, plate aluminum, PVC, plastic, brass or custom fabricated illuminated/non-illuminated letters, menu boards, directory boards and more.
Check out our galleries of custom signage products. If you don't see what you need on our website, call us at 336.882.7446. Custom and unique are our specialty!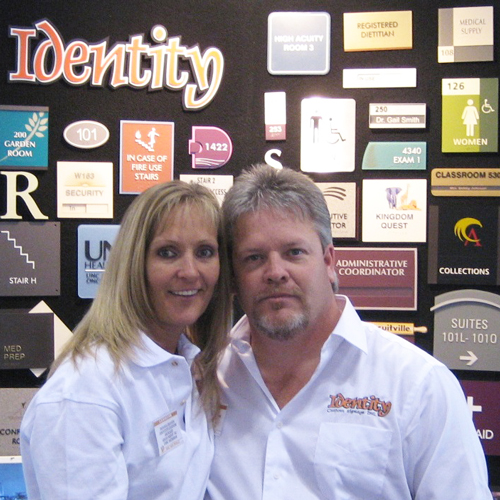 Let Identity be your choice for all your signage needs